Chartered Certified Accountants in Hatfield
Based in Hatfield we have over 28 years of experience assisting businesses of all shapes and sizes in Hertfordshire. We have got the expertise to help your business thrive.
We aim to provide a prompt, friendly and efficient service to our clients. Our expertise and advice will help you to manage your accounts efficiently, keep your books straight and be as tax efficient as possible and get the most out of your business.
Contact us for a Free, no obligation initial meeting to discuss your Accounting, Book Keeping, Personal and Business Tax and Payroll needs in Hatfield.
Accounting for all types of business, from sole traders to partnerships and limited companies.
Every business, large or small, must produce annual accounts for the tax authorities. These accounts form the basis of information for completing the tax return. It is therefore important to ensure that it is shown correctly in order to minimise the risk of unnecessary enquiries from HM Revenue and Customs.
Our services will help to reduce the administrative burden, allowing you to concentrate on running your business, while giving you peace of mind that your accounts and returns are in order.
Our expertise ensures that the accounts are produced accurately and on time. We guarantee a turnaround within a fixed timescale. We will then provide you with a clear explanation of your accounts and tax situation to ensure that you have a full understanding of the figures prepared for you. 
Our accounting and compliance services include:
Preparation of annual statutory accounts and submission to HMRC and Companies House in a suitable format in line with Companies Act.
Preparation of periodic management accounts
Identify areas where we can assist in planning in taxation
Identify areas where we can assist in planning in taxation
Maintaining PAYE and VAT records and associated returns
Preparation for HMRC investigations
PAYE and national insurance compliance
Self Assessment advice
Budgeting and cash flow projections
Our clients always acknowledge our service and therefore we are proud to share that Atlantic Accounting is one of the top rated Accountancy Firm in Hatfield, Hertfordshire.
Please click below to read reviews from our clients.
Client Reviews
We can prepare accounts for all types of business, from sole traders to partnerships and limited companies.
We can help you with your personal tax self assessment in order to successfully meet your tax obligations and comply with the ever-changing regulatory burden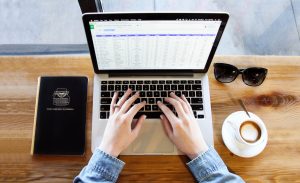 The Companies Act places strict obligations on companies to submit the required documents according to deadlines.
Administering the payroll can be an arduous and time-consuming task for today's busy business owner.
Starting up in business can be a daunting prospect, with budding entrepreneurs all too often left to fend for themselves. We will help you to cut through the red-tape and support you at a crucial time in the life-cycle of your business.
Why Choose us for all your Accounting needs?
Our mission is to simplify the complex, cut through the jargon and provide accurate, honest advice to help our clients prosper over the long term. Our aim is to work closely with our clients to save there time and money.
We are committed to helping ambitious businesses achieve strategic goals and growth expectations, and we now serve some of the region's best known owner managed businesses. We are also interwoven with the local business community and aim to continue to aid its growth.
Address - 58 Walker Grove, Hatfield, Hertfordshire AL10 9PL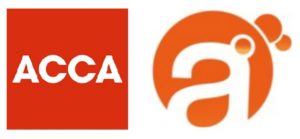 Atlantic Accounting & Taxation Services
Chartered Certified Accountants in Hatfield